Fall 2020 Fintech Card Releases
In a year where nearly every activity has gone digital – from work, to fitness classes, to happy hour – it is no surprise that digital and mobile banking has seen a spike in usage and adoption. Since the start of 2020, in-person visits to banks and other financial institutions declined by 33%. From January to September, the number of adults who reported banking with a mobile app in the last 30 days increased by about 8%, which is equal to half the growth that the mobile and online banking industry has seen since 2018 in just nine months.[1]
Whether it is due to the changes in consumers' banking behavior or not, 2020 has brought on a renaissance of Fintech competition, this time in the credit card world. To stay relevant among young consumers, whose eyes are glued to Tik Tok and Reddit, three new high-tech, digital-first credit cards have been launched. Here is what we know (so far) about this year's shiny new credit cards:
Click the image to see Panoramic Research's side-by-side comparison of the new Fintech credit card releases.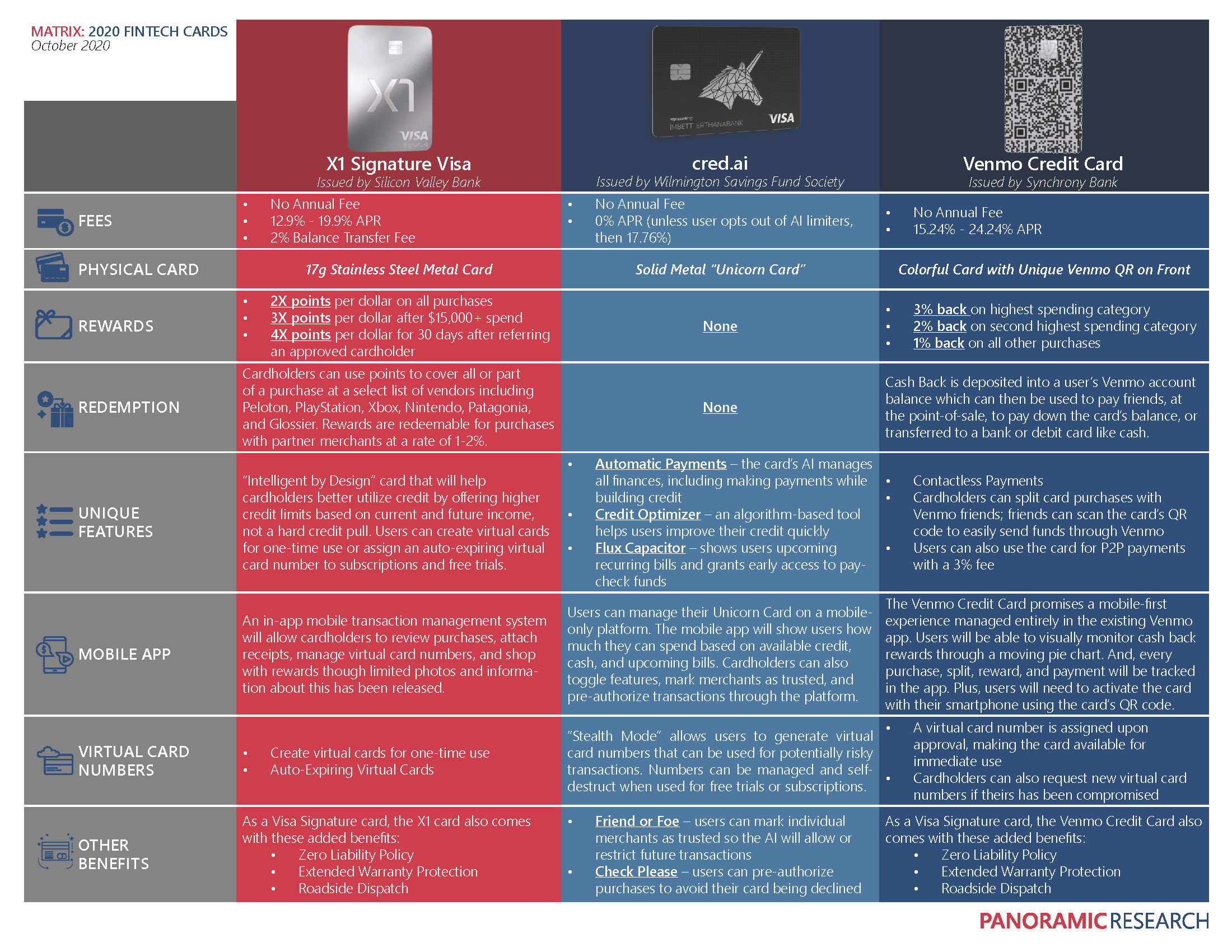 cred.ai
Cred.ai is a startup that prides itself on being both a banking infrastructure and an everyday card geared towards both newcomers to building credit and Millennials with distrust in the financial system and. In early August, the startup, which has been mostly quiet for its first three years of existence, announced the launch of its AI-powered credit card, issued by Wilmington Savings Fund Society.
While the company has been clear about who the card targets, this metal card does not look like other cards owned by young consumers. For one, it has a giant unicorn on it (how it was dubbed the "Unicorn Card"). Besides physical appearance, the card has no rewards—no cashback, no points, no miles. And, no pre-determined credit limit, no payments, no interest, and no fees.
That is if the user agrees to let the company's AI manage all their finances. That's right – artificial intelligence will automatically pay a cardholder's bills, determine a conservative spending limit based on upcoming expenses and paychecks, reject transactions if a cardholder tries to spend beyond their means, and build credit all while dodging unnecessary fees. Plus, if the AI miscalculates and lets a user overspend, it will cover the costs.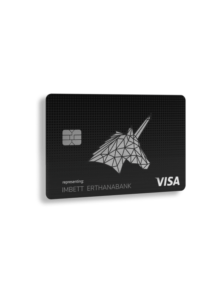 The card seems like a perfect fit for a young and financially clueless consumer with little to no credit ready to start their journey. But, even the startup's site tells potential cardholders that they can "spend like you're using a debit card." Really, the card is seemingly built like a flashy debit with the added benefit of building credit (when used correctly) and a mobile app that has fancier titles for features that exist on most other digital-first cards. Like "Stealth Card," which gives users the ability to create a virtual card number for risky transactions, free trials, and subscriptions. Nothing groundbreaking, just a cool name.
Overall, cred.ai's new premium everyday credit card has some unique features, and images of its glossy coming-soon mobile application will likely garner the attention of credit newbies or Millennials eager to try something new. The card is backed by John Legend and NBA star Andre Iguodala, so, naturally, celebrity influence might help acquire customers. Cred.ai is currently offering beta access only but promises to deliver an unboxing experience when fully launched.
X1 Signature Visa
With claims of being the "smartest credit card ever made," the creators of the X1 card state that this new launch, issued by Silicon Valley Bank, is "designed for a new generation of cardholders." Many of the features unique to this credit card, which was announced on September 17, certainly cater to Generation Z adults. The X1 card promises:
No hard pull of an applicants' credit – credit limit will be determined by current and future income
Credit utilization that grows with the cardholder – a user's credit limit will automatically increase when they receive a promotion or raise
One-time-use virtual cards and easy cancellation of recurring payments and subscriptions
And features like higher credit limits, lower interest and balance transfer fees, and no annual fee make the card attractive to anyone.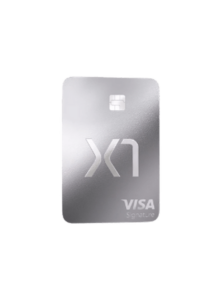 The card and the accompanying mobile app technology were developed by ThriveCash, a company that offers low-rate loans to students and recent grads. Since, Thrive has raised over $10 million in funding from PayPal and Affirm founder Max Levchin, former Twitter COO Adam Bain, Craft Ventures general partners David Sacks, and others to launch this new credit offering.
Though X1 has a waitlist of over 200,000 people and will not start sending out its 17g stainless steel card to users until Winter 2020, the issuer has released an impressive catalog of partner merchants. Cardholders will be able to earn an unlimited number of points that never expire and redeem them to cover part or all of their purchase at a trendy list of brands including Airbnb, Apple, Glossier, Nike, Peloton, and Warby Parker. Rewards are earned on a 2-3-4-tiered system:
2X points per dollar for every purchase
3X points per dollar for every purchase after $15,000+ spend in a year
4X points per dollar for every purchase after referring an approved cardholder to X1
X1 promises members some enticing features but, again, nothing groundbreaking. What will set the card apart is the mobile app and in-app transaction management system, which has yet to be revealed. According to the issuer, cardholders will be able to view transactions, attach receipts to purchases, get notifications on refunds, manage virtual cards, and pay with points at their favorite brands all at the touch of their fingertips.
Competitively, the X1 Card closely compares to other digital-first cards, like the Petal Visa, PayPal's Cashback Mastercard, and Tomo Mastercard. And, if the mobile experience delivers what is promised, Apple Card users may even turn their eye to the market's newest heavy metal card. Looking at rewards, the X1 Card is positioned to compete with other high-earning rewards cards like Citi's Double Cash card, which offers a similar 2% cashback on all purchases, and the new Chase Freedom Flex.
Venmo Credit Card
PayPal-owned Venmo announced the release of its first credit card on October 5, backed by Synchrony Bank. Venmo, famously known for peer-to-peer payments on a social media-like platform, has gradually begun rolling out applications for the new card to a random selection of active Venmo users. Considering the mobile app has an existing heavy Millennial- and Gen-Z-customer base, the company's first credit card offering will carry features that appeal to these groups, including:
Mobile-First Experience – cardholders will be able to track every purchase, split, reward, and payment in the Venmo mobile app
Contactless Payments – particularly important now, during a global pandemic, Venmo's QR technology, printed on the front of the card, will soon allow for completely touchless payments at 8,000+ CVS stores, and anywhere else PayPal's technology is enabled
Virtual Card Numbers – this is not a surprising feature considering PayPal is a leader in this technology with its PayPal Key. Users will be able to request a new virtual number if theirs has been compromised and will be assigned a virtual card number upon approval for use until the card arrives.
Use Credit with Friends – The app is known for its peer-to-peer payment processing. The issuer has brought this "digital experience of splitting checks and purchases via Venmo into the physical world" with a card that can easily be scanned by friends and merchants. Also, cardholders can make P2P payments with their card with a standard 3% fee.
No Annual Fee – and the typical Visa benefits including Zero Liability Policy and Roadside Dispatch
Similar to the X1 Card, the Venmo Credit Card will offer cashback on a 3-2-1-tiered system. But rewards are more "intelligent" than a standard credit card because they change month-to-month based on a user's spending habits. Cashback can be earned across eight categories: Grocery, Bills & Utilities, Health & Beauty, Gas, Entertainment, Dining & Nightlife, Transportation, and Travel. Members will earn:
3% Cash Back on purchases in their top spending category
2% Cash Back on purchases in their second-highest spending category
1% Cash Back on all other transactions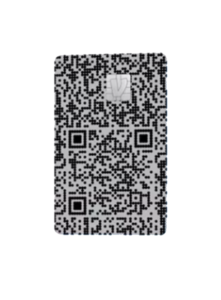 Users will be able to visually track which categories will earn them the most cash back by the moving pie chart, viewable in their Venmo mobile app. And, earned cashback will be deposited into a user's Venmo account balance. The balance can then be used towards their credit card bill, at the point-of-sale, to pay a friend, or deposited into a linked bank or debit card.
Besides a unique reward system that does not exist anywhere else in the market, the physical card will come in one of five bright colors and have the cardholder's unique Venmo ID, or QR code, printed on the front. While the issuer opted out of a metal card like other new releases, this eye-catching QR card will certainly make a statement in anyone's wallet.
Comparatively, the Venmo Credit Card most closely resembles the Bank of America Cash Rewards Visa, a no-fee card that allows users to select where they will earn their top 3% cashback rewards from month-to-month. Looking at mobile-first features alone, the Venmo Credit Card promises a highly trackable spending reporting system that bears some resemblance to the Apple Card with color-coded categories and rewards earning activity per transaction.
---
[1] "Mobile Banking is on the Rise Due to COVID-19 – But Something's Lacking from Most Bank Apps," Forbes, Sep 22, 2020